Welcome to FREE Mondays! Each week we focus on all of the newly digitized books you can read for FREE inside the greatest collection of Marvel comics available online: Marvel Digital Comics Unlimited! Plus, we'll let you know what's coming up next week for FREE, too! With each book, not only are you getting a free peek inside Marvel Digital Comics Unlimited, but each free Digital Comic either gives you a look at a book featured in a recent collection or a comic that's in stores now.
How would you like to have five free digital comics to help get you through the school and work week? Here 'ya go!
MARVEL ADVENTURES SPIDER-MAN #45
WHAT IF? #1 (2008)
UNCANNY X-MEN #501
KING-SIZE SPIDER-MAN SUMMER SPECIAL #1
SHE-HULK #29 (2005)
Find out what next week's five free digital comics will be below!
SPIDER-MAN 2099 #3
HOUSE OF M: CIVIL WAR #1
ULTIMATE X-MEN #98
THOR GOD-SIZE SPECIAL #1
AMAZING SPIDER-MAN #578

Source
Verizon and Apple are discussing the possible development of an iPhone for Verizon, with the goal of introducing it next year, people familiar with the situation say.
It would mark the first time Apple has produced a version of the iPhone for a CDMA wireless network, which is different from AT&T's GSM technology. Vodafone, co-owner of Verizon Wireless, already sells the iPhone in Europe.
The New York-based telecom entered into "high-level" discussions with Apple management a few months ago, when CEO Steve Jobs was overseeing day-to-day business, these sources say. They declined to be named because they aren't authorized to speak publicly.
Jobs is on medical leave until June, but the conversations are continuing, they say. Apple declined to comment.
AT&T has exclusive U.S. distribution rights to the iPhone into 2010, though specifics aren't known. The deal was struck in 2006, when the iPhone was still on the drawing board. Many telecom analysts expect AT&T to try to persuade Apple to extend the contract for another year, at least.
Should Verizon succeed, it would be a big loss for AT&T, says Roger Entner, head of telecom research for Nielsen. "Breaking the (iPhone) exclusivity with AT&T is a huge thing," he says. "That would send shivers into AT&T's stock and senior leadership."
The power of the iPhone was on full display last week, when AT&T reported stellar wireless results. AT&T signed up 1.6 million iPhone customers during the quarter — 40 percent of them new to AT&T. Revenue from mobile data was up almost 40 percent. Verizon reports results today.
By linking arms with Verizon, Entner says, Apple would gain access to its 80 million customers. While a few may already have an iPhone (some people have more than one carrier), the bulk don't.
Regardless, Entner says, Apple would likely maintain ties with AT&T. The biggest winners, by…
Bleeding edge browsers and web developers take note, for the latest Firefox 3.5 (previously 3.1) beta is in the wild. There doesn't seem to be much that's entirely whole-cloth new to this release over previous betas, except perhaps the undo closed window feature.
Meanwhile, the Private Browsing Mode and TraceMonkey JavaScript upgrade are in full effect. The release notes have more detail on the latest test release, and users, as always, shouldn't expect all their extensions to work in this version.
Trying it out already and liking what you see? Were you expecting more? Tell us how 3.5b4 comes across in the comments. [Firefox 3.5b4 Beta]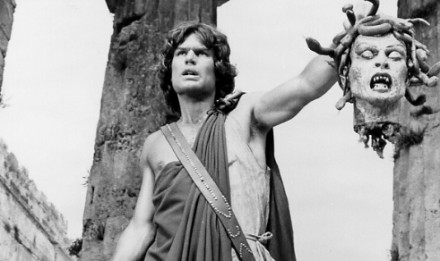 Warner Bros Pictures has issued an official press release announcing the beginning of principal photography on Louis Leterrier's Clash of the Titans. I've included the whole press release after the jump, and it is actually worth reading because it includes a detailed cast and crew breakdown, and plot synopsis. The film is currently scheduled to hit theaters on March 26th 2010.
Principal photography began Monday on Warner Bros. Pictures and Legendary Pictures' epic action adventure Clash of the Titans, being directed by Louis Leterrier (The Incredible Hulk). The film stars Sam Worthington (upcoming Terminator Salvation and Avatar) and Academy Award® nominees Liam Neeson (Taken, Schindler's List) and Ralph Fiennes (the "Harry Potter" films, The English Patient).
In Clash of the Titans, the ultimate struggle for power pits men against kings and kings against gods. But the war between the gods themselves could destroy the world. Born of a god but raised as a man, Perseus (Worthington) is helpless to save his family from Hades (Fiennes), vengeful god of the underworld. With nothing left to lose, Perseus volunteers to lead a dangerous mission to defeat Hades before he can seize power from Zeus (Neeson) and unleash hell on earth. Leading a daring band of warriors, Perseus sets off on a perilous journey deep into forbidden worlds. Battling unholy demons and fearsome beasts, he will only survive if he can accept his power as a god, defy his fate and create his own destiny.
Gadget mavens Brando is back at it again with their latest offering for folks who are looking for a backup solution – the Connectland SATA HDD Dock with One Touch Backup (USB + eSATA). This unique SATA HDD Dock plays nice with virtually any 2.5? or 3.5? SATA hard drives, where you can rely on either USB or eSATA connectivity.
With the inclusion of One Touch Backup function, you no longer have the excuse of forgetting to backup your essential data – how lazy can one get when it comes to making sure all the important and relevant data is safely tucked away somewhere else, anyway?
The Connectland SATA HDD Dock with One Touch Backup (USB + eSATA) is compatible with Windows, Linux and Mac platforms, and will come in US, Europe, UK and Australia options, where all of them will retail for $49 a pop.
Connectland SATA HDD Dock with One Touch Backup (USB + eSATA)
For months you've been looking at that handmade Star Wars clock from Etsy, shaking with fury that Star Trek go shafted, again. But now, the tables have turned, haven't they?
Priced at $110, the clock is comprised of 12 vintage Action Fleet Micro Machines, finished in "pewter-like" color. You can even request your favorite mix of ships for the order. (No one's stopped you from getting smarmy and asking for 12 cloaked Klingon vessels…just don't expect everyone you know to get the joke).
Hugh Jackman, star of the upcoming action film X-Men Origins: Wolverine, told reporters that he thinks that character details in films like this are as important as the action sequences.
"I think comic-book fans have loved Wolverine for more than the action," Jackman said in a news conference on Saturday in Los Angeles. "He was the first antihero, and there was not just good guys versus bad guys, but an internal battle of good and bad going on within the character. Yeah, they're cool, and they've got claws or they can do amazing things, swords, cards, all of that great, fun stuff, but each one of them has a personal battle going on, and that's why audiences can relate."
In Wolverine, Jackman reprises his role as the title character, aka Logan, who originally appeared to audiences as part of the X-Men film series. In addition to discussing the prospect of helming his own franchise, Jackman spoke to reporters alongside director Gavin Hood and co-star Liev Schreiber about developing the character's complex backstory and personal relationships. The following is an edited version of that interview. X-Men Origins: Wolverine opens Friday. (Spoilers ahead!)
Popular media center Boxee has upgraded its Ubuntu Linux version to support the Jaunty Jackalope and include the latest upgrades, while Mac and Apple TV owners get some bug fixes.
We got an early look at Boxee's Ubuntu version on Ubuntu's 9.04 beta, and it runs just as smoothly as the more popular Mac and Apple TV releases (actually, smoother than the Apple TV, given the hardware constraints on that platform). The latest release throws all the latest improvements, like Pandora music streaming, local and national radio feeds from RadioTime, the App Box "store" for adding the newest apps and channels being developed with Boxee's API, and the XUL-based browser that can be pointed at any video on the web—including the ever-popular shows and movies from Hulu's streams.
Ubuntu users installing for the first time can head to Boxee's download site for installation instructions; those with a previous Boxee installed and included as a repository should see Boxee updated the next time they update their system. Mac users can update using the automatic notification from Boxee's home screen, and Apple TV users should download both the latest Launcher app and Boxee from the Launcher menu. Windows users: Boxee's developers say you should get yours in June.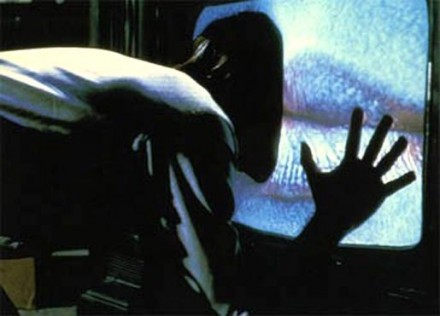 "Why?" is my first , second and third thought to come into my head after learning that Universal Pictures is going to remake David Cronenberg's 1983 sci-fi horror film Videodrome. What's the point? The original film is a cult hit, considered one of the weirdest films of all time, and let's not forget, the tenth most sampled film in music. An update with someone other than Cronenberg at the helm will most likely result in a generic Hollywood sci-fi horror film, and nothing more. Oh, and did I mention that Cronenberg is not involved in the movie at this point?
Ehren Kruger has been hired to write the screenplay, which will modernize the concept, and according to Variety, "infuse it with the possibilities of nano-technology and blow it up into a large-scale sci-fi action thriller." Kruger is probably best known as the screenwriter who wrote the American remake of The Ring. His filmography is filled with a lot crappier films, including Scream 3, Reindeer Games, Imposter, The Ring Two, The Skeleton Key, The Brothers Grimm and Blood and Chocolate. I could point out the many reasons why Kruger is probably not the right guy to write a remake of Videodrome, but I think that would be far too obvious.
Empire: Total War
has been out for a little over a month now, and it has garnered a lot of attention, both praise and scorn. For the most part, the negative comments have been about the fact that you need an account with Steam, and an online connection for the initial install. The praise has been for the gameplay itself, and what gameplay it is!
Even watching someone else play is a treat. A YouTube user, PrinceofMacedon, has compiled several commentary videos he's done online with a variety of opponents. During the replay, he presents a running commentary that includes details about his and his opponents' army, tactics that he's delpoying, and even historical anecdotes thrown in as well.
I've got one of his videos below here for you to watch. It's a Russia vs Britain battle, with PrinceofMacedon playing as the Russians. Read more