Taylor Lautner is featured in the brand new poster for Lionsgate's Abduction, set to hit theaters September 23, 2011.
The poster is pretty intense, showing Lautner sliding down broken glass, with a caption reading "The fight for the truth will be the fight of his life."
Taylor Lautner shows he is still definitely leading man material in this new thriller about a young man who find out he's not who he thought he was growing up.  He must escape a past he didn't even know he had in order to protect his future.  Lily Collins, Alfred Molina, Jason Isaacs, Maria Bello, Michael Nyqvist, and Sigourney Weaver also star.
Check out the great new poster below.  Are you excited for Taylor Lautner's abduction?
Briefly: Just in case you had any lingering questions about what format Marvel Studios was using to shoot The Avengers, your new Hulk, Mark Ruffalo, is here to put the question to bed. The actor, who is a prolific Twitter user (he will retweet the HELL out of you) has made a few statements recently about shooting the film.
The one with which we're most concerned was "Avengers is not being shot in 3D." To another tweet, he responded, "I know I got big shoes to fill with Banner. All I can say is I am giving it my all. I really want to score with this Banner." And, just in case you were concerned that the shoot wasn't going well, there was, "The Avengers shoot is going TITS." That's a technical term, I think. Might be explained in the latest edition of the Set Lighting Technician's Handbook.
Will the film be post-converted to 3D? Possibly. There is quite possibly a preliminary decision made on that front already, but Marvel may not make the final call until after it has performance numbers for Captain America as well as Thor. Disney will distribute the film, and that company does like 3D…
After having a whole slew of evil ex-boyfriends in Scott Pilgrim vs the World, it looks like the next significant other for Mary Elizabeth Winstead will be the 16th President of the United States. Heat Vision reports the beautiful actress has landed the role of Abraham Lincoln's wife Mary Todd in Timur Bekmambetov's adaptation of Seth Grahame-Smith's historical action horror story Abraham Lincoln: Vampire Hunter. Earlier this week we heard that Robin McLeavy had landed the role, but those reports have turned out to be untrue. They had a 50/50 chance of being right though since both actresses were the top choices for the role.
Winstead joins an interesting cast featuring Benjamin Walker as Abraham Lincoln, Anthony Mackie as his best friend Will, and Dominic Cooper as a mysterious man named Henry Stugress. The story kicks off with the revelation that Lincoln's mother was killed by a supernatural creature, which fueled his passion to crush vampires and their slave-owning helpers. The book depicts the 16th US president as an axe-throwing highly trained vampire killer. It sounds like this project is coming together much easier than the adaptation of Seth Grahame-Smith's other horror infused period piece Pride and Prejudice and Zombies, which may or may not have a third director lined up to get the project off the ground. Thoughts?
UPDATE: According to People.com, Stewart's reps said: "There are a number of fabricated stories circulating. The fact is that she has not met on this film nor has she been approached for this film." Our original story remains below.
Now that Zack Snyder has cast his Clark Kent, our attention has turned to the second lead in Metropolis, Lois Lane. The rumor mill is stirring over which actress will play the intrepid reporter in Snyder's Superman reboot and seemingly every young woman in Hollywood has been floated as a possibility. One name on the list that raised a few eyebrows, however, was Kristen Stewart. Apparently not only does the Twilight star agree, she thinks one franchise is more than enough and has reportedly taken herself out of the running. Read the juicy details after the break.
According to the New York Daily News, Stewart met with Snyder and his producer/wife Deborah to discuss the role. Snyder didn't formally offer the role to her, but had "definite interest." Stewart, however "ultimately passed" indicating she was "caught off guard" by the success of Twilight and wanted to concentrate on "smaller, independent films."
The best part is that the News reports Snyder felt "slighted" by the actress and that she "wasted his time."
When contacting Stewart's publicist, all they would say was that she "did not read for the role" which could easily mean she took a meeting. Snyder's people didn't comment.
Whether or not any of this actually happened is pretty insignificant. The fact of the matter is, Stewart will not be Lois Lane. Almost all the other actresses that have been rumored – Rachel McAdams, Mila Kunis, Jessica Biel, Dianna Agron, Malin Akerman, Olivia Wilde, Mary Elizabeth Winstead, and either Kristen Bell or Lake Bell – are definitely solid choices. If I had to rank them in my mind, it would be McAdams, Agron, Winstead, Wilde, Kunis, Bell (either), Akerman. But that's just me.
Do you think Stewart could have pulled the role off? And how do you rank the actresses who are rumored to be up for this, obviously, coveted role?
James Cameron's Avatar 2 doesn't come out until December 2014 but the news is already starting to trickle out. It's going to be a long four years. We've already heard about how Cameron is trying to develop some new technologies for the film, that the story might go off Pandora and there will be water sequences. Producer Jon Landau, who worked on both Titanic and Avatar with Cameron, has now added some context to that info about the sequels. He talks about a possible link between the second and third films, and provides updates on some other Cameron projects.
Empire Magazine talked to Landau and he commented on how the seas are going to factor into the film, whether or not the film will go off of Pandora and if Avatar 2 will end with a cliffhanger that will be resolved in Avatar 3, which is scheduled for release in December 2015.
First, here's what he had to say about the water worlds in the movie.
Water will be a part of the movie, but it won't be all of the movie. There's been a lot of rumors that it's an underwater movie – it's not. Just like the Floating Mountains, and the Na'vi's interaction with the mountains, were a part of Avatar, it'll be the same type of thing.
Geoff Johns, speaking at New York Comic-Con, confirmed that Warner Bros and DC are not currently planning for a superhero team-up Justice League of America movie. ComicBookMovie reports that when Johns was asked about the possibility of shared-universe films á la Marvel, Johns responded with the following:
"I'm going to speak frankly: I think our characters are bigger than Marvel's." He said that he'd rather spend time building each character on his or her own rather than "smashing them together."
I understand that Johns statement can come off as being arrogant, I think he's right in the sense that DC needs to first build these films based on the characters and maybe later on in the sequels talk about crossover possibilities. I know that's not what the fanboys want to hear, but it's the most logical way to handle things from a pure storytelling perspective.
One of the biggest complaints of Iron Man 2 was that it seemed to be mostly a set-up/prequel for The Avengers. And rumors have circulated that even director Jon Favreau was a little ticked off at just how much Avengers pre-build was packed into his superhero sequel. I love the idea of what Marvel is hoping to do with crossovers and connected storylines, but so far I feel like it's been nothing more than a gimmick. I support the concept, and can't wait until the day when we have a summer of superhero movies which are somehow linked within the same universe. But right now it's just fanboy nods to what might come next ("hey look at Captain America's shield, thats funny…").
Halo: Reach, the latest game in the hugely successful Microsoft video game franchise, might have done what some of the biggest studios in Hollywood could not: once again breath life into a Halo movie. The game, which made $200 million in its first day, has rejuvenated interest in a franchise whose insider back story is more interesting and vicious than anything Master Chief has ever encountered. Though it had been rumored in the past, reportedly DreamWorks is now "renewing its efforts to obtain the rights and revive the project." And their solution to get around all the red tape created by five years of development hell? Adapt the Halo video game novelizations. Hit the jump for more. Vulture broke the news of DreamWorks' latest efforts to get a Halo movie off the ground and in their story they give an extremely detailed history on the Halo project. It's a fascinating read that features men showing up to all the major movie studios dressed as Master Chief, Fox and Universal splitting insane costs, Peter Jackson, Neill Blomkamp, several million dollars in development, last minute deadlines, backstabbing, lawsuits and more.
The project has been dead for several years and while recently Microsoft said they still want to make a movie, the problem is that Universal is already several million dollars in the hole and certainly looking for retribution. By saying "we're not adapting the video game, we're adapting the novels" DreamWorks is probably trying to avoid being part of the drama.
Stuart Beattie, the writer behind G.I. Joe: The Rise of Cobra, wrote a Halo spec script in 2007 that was based on the book Halo: The Fall of Reach. That fits in line with this story and could be the basis for this new interest from DreamWorks but nothing is confirmed. "I'm just a huge fan," he told Vulture, "and my long-term goal is to get three Halo movies [based on the three novelizations] made. It's not something I can accomplish tomorrow. But if I can help, I am glad to do it."
The Vulture piece also brings up a great point about Microsoft's risk/reward. While dealing with DreamWorks means two words: Steven Spielberg, if a film comes out and it's not as awesome as the video games, it runs the risk of ruining the franchise. "If it ain't broke, don't fix it," right? But "if it ain't broke, why not try and suck a few more billion out of it?" sounds good too.
Only time will tell if Halo will ever have its day in a theater near you. But it's pretty obvious that everyone knows it's a very valuable, untapped property.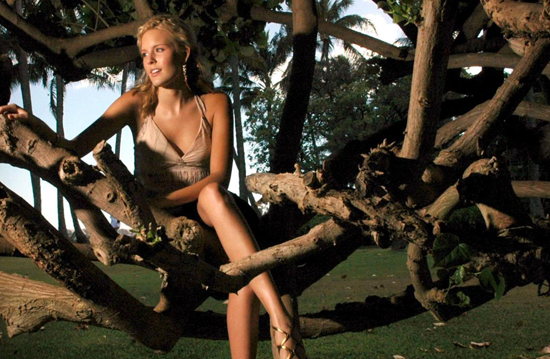 Maggie Grace, of Lost and Taken, is the latest addition to the ever-expanding cast of Breaking Dawn, aka the final two films in the Twilight series.
Grace will play Irina, "a member of the Denali coven, considered cousins to the Cullen clan as the only other "vegetarian" vampire group. When Irina blames the Cullens for the death of her lover, her actions set in motion a terrifying chain of events." ('Vegetarian' vampires being ones that don't feed on human blood as a matter of course.)
Both halves of Breaking Dawn are being directed by Bill Condon, who is shooting the two films in old-fashioned 2D, despite a great deal of supposition that the films would jump to 3D for these final chapters. Post-conversion could still be an option, however. [Deadline]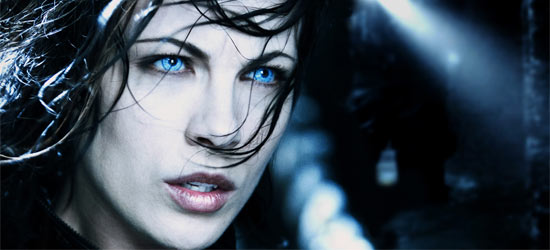 Usually when the central protagonist is absent from the latest entry in a franchise, that's a sign that it's on its last legs, and the studio is making a last-ditch attempt to milk it of all its remaining worth. One might've thought that was the case with Underworld: Rise of the Lycans, but lo and behold, Kate Beckinsale will portray the leather-clad Selene once again for the fourth film in the Underworld series, which has yet to be tagged with a generic, nondescript subtitle. Learn more after the break.
CHUD received confirmation of the casting in a press release, which shares a lot of other info that we already know, but makes no mention of the film being shot in 3D. There are a couple of new tidbits: directors are being sought out for a spring 2011 production start date, and more interestingly, Selene will have a daughter this time around.
On a personal level, I can't say I have any interest in another Underworld movie (I had my fill after the second), but at least Beckinsale's involvement makes for a compelling factoid. How many other series of films are there that have spun off into sequels/prequels sans the original cast members, and then had them return to the franchises as though they never left? To my knowledge, there have only been two: The Fast and the Furious and The Mummy. And assuming a third sequel ever happens, American Pie would make three. So if nothing else, Beckinsale can feel proud that she's contributing to a very rare occurrence in cinema. That's something, right?
The screenplay for the fourth installment of the Underworld franchise was scripted by The Shield-writer John Hlavin, with revisions by J. Michael Straczynski (Changeling). As with Rise of the Lycans, Len Wiseman will serve only as a producer, not a director.
Screen Gems is planning a January 20, 2012 release date for the film.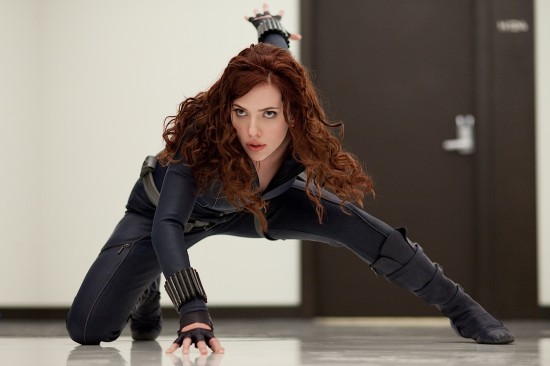 Several months back, somebody asked Marvel Studios president Kevin Feige if Iron Man 2 side character and The Avengers team member Black Widow (played by Scarlett Johansson) would be getting her own solo outing, to which he replied that it was "definitely possible". While more revelatory than a flat "no", that response doesn't mean much in the world of Hollywood. When it comes to a potentially bankable property, a studio isn't likely to outright write off an opportunity to take advantage of it.
In the case of a Black Widow movie though, there may have been more truth to Feige's words than previously suspected. Read what he had to say after the break.
Feige mentioned that there was movement on the project in a Q&A to promote the DVD and Blu-ray release of Iron Man 2, which you can read in full over at Superhero Hype. The relevant bit is below.
We've already started discussions with Scarlett about the idea of a solo movie and have begun putting together concepts, but 'The Avengers' comes first.
Well, naturally. The Avengers coming first is kind of a necessity here, isn't it? Iron Man 2 only really served as an introduction to the character, doing more to show off her form-fitting attire and fighting abilities than present a role with any sort of human complexity. Were The Avengers to somehow find the time amidst the half dozen other team members to imbue Black Widow with a conflict and character arc worth investing in, then obviously a Black Widow movie could have potential. It's possible that even Jeremy Renner as Hawkeye could play a part in it, as his relationship with Black Widow is said to factor into the story of The Avengers.
All of this is still a ways off though, so let's return to the topic once we see how The Avengers fares. The film hits theaters May 4, 2012.