If the box office results are any indication, movie goers like vampires, secret agents, and historically accurate political procedurals with their Thanksgiving turkey. Raking in a total of $206.7 million, this weekend was the single highest-grossing Thanksgiving holiday in history.
Leading the pack once again was "The Twilight Saga: Breaking Dawn – Part 2," which added $43 million to it total. That figure now sits at a handsome $227 million.
Not far behind, James Bond kept his strong hold on the box office with "Skyfall" taking in an additional $36 million, making it the first film in the series to surpass the $200 million mark. "Lincoln," also performed well, bringing in $25 million for a strong third place finish.
The big disappoint of the weekend was DreamWorks' "Rise of the Guardians." The holiday mash-up only took in $24 million, much lower than expected.
Head over to MTV News for your full box office report.
As expected The Twilight Saga: Breaking Dawn, Part 2 easily topped the weekend box office with an estimated $141.3 million, the second best weekend in franchise history and the eighth best 3-day weekend bow of all time.
Aided by a strong hold by the new James Bond film Skyfall and a better than expected performance from Steven Spielberg's Lincoln, the total of the top 12 films was up 10% from the same frame last year when Twilight: Breaking Dawn, Part 1 debuted with $138,122, 261.
Even though it trailed Part I slightly after its Friday opening ($71.2 million vs. $71.6 million for the original), Breaking Dawn, Part 2 eclipsed its predecessor by the end of the weekend, though was not able to match the stellar start of The Twilight Saga: New Moon, the second installment in the franchise, which debuted with $142,839,137 in November of 2009.
In spite of a typically lukewarm reaction from the critics (just 51% positive on Rotten Tomatoes), fans gave the film an "A" CinemaScore, with those under 25 upping the grade to a stellar "A+."
Given the reaction of the franchise's dedicated fans to the final movie in the series, a North American total at least equal to Part 1's $281.3 million appears to be assured.
Read the rest of the article HERE
Melissa Rosenberg has a unique take on the Twilight Saga phenomenon. She has written every single script from the first (with its legendary Twilight quotes) through Breaking Dawn Part 2. The screenwriter met Movie Fanatic for an exclusive interview taking us through the process of writing with author Stephenie Meyer's encyclopedia brain of all things Twilight.
She clearly appreciates the enormous opportunity that was being able to pen all five scripts. "It's a turning point for me professionally. It was a turning point creatively; I learned so much with these books. I've learned so much about adaptation, about craft of screenwriting. It was a tremendous education in that regard. Also, professionally it brought opportunities," Rosenberg said.
Initially she was only contracted for Twilight. It is rare that a franchise keeps the same director or screenwriter. Heck, the Twilight Saga had four directors. "I just went from one to the other to the other, which is a good way to do it," she said and smiled. 
Writing is such a solitary process, yet for Rosenberg, having Meyer a phone call away not only aided her creativity, but she got a lifelong friend in the process. "We get along so well. She is absolutely a priceless resource. Any time I had an idea or was stuck on something, I would call her," Rosenberg said.
The entire Cullen clan, plus their new vampire daughter-in-law Bella, was out in full force yesterday in Beverly Hills and Movie Fanatic was there to capture the thoughts of an ensemble saying goodbye to an institution. Robert Pattinson, Kristen Stewart, Taylor Lautner and the rest of the cast talked about everything under the sun as the final press tour has begun. Breaking Dawn Part 2 is about to hit theaters.
It was a scene filled with much joy as opposed to a somber gathering of people saying goodbye. The Twilight gang was there to celebrate a franchise that made them all movie stars.
Stay with us in the coming weeks as we bring you interviews with the big three, but also exclusive insight from players who have been there from the beginning. We also catch up with the Cullen clan further and the creator of the entire universe, Stephenie Meyer. But until then… we proudly present five things that stood out from the cast of Breaking Dawn Part 2.
5. Lautner was concerned about how the "imprinting" of Renesmee would play out onscreen. No one wants to watch a grown man flopping around after a child that he knows he's eventually going to marry. "It's a fine line, and I was worried about it," Lautner said. "It's simple — [Meyer] said it's a lifelong bond between two people and that's it," Lautner said. "At this point the girl's like, what, 10-years-old? So it's more of a protective thing, like a brother-sister relationship. That's really all it is. I couldn't allow myself to think ahead and go beyond that, so that's kind of the zone I had to stay in." Read more
We'd already heard that the eagerly anticipated finale to the long-running Twilight saga was taking some liberties from the books, and now series star Kristen Stewart has chimed in on the matter. According to her, things are about to get "really weird."
Stewart chatted with MTV about Breaking Dawn Part 2, and said she is really pleased with the final cut of the film. But, it may not be what fans are expecting:
"It's so good. It's good, it's really weird. I think everyone expects that but I'm really proud of [director] Bill [Condon] and I'm really happy with how it closes [the franchise]. It's a lot to take…

I hope not everyone knows exactly how that [the ending] goes down. I think maybe they do, but even if you do know what happens, the end throws you for a loop, even if you're expecting it."
Though it's not uncommon for endings to be changed to better fit different mediums, this definitely has our curiosity piqued to see exactly how they may have tweaked Stephenie Meyer's original take on the final few moments.
We won't discuss the book's ending here to avoid potential spoilers, but if you've read the books, do you think the ending should have been changed? How so?
(Via MTV)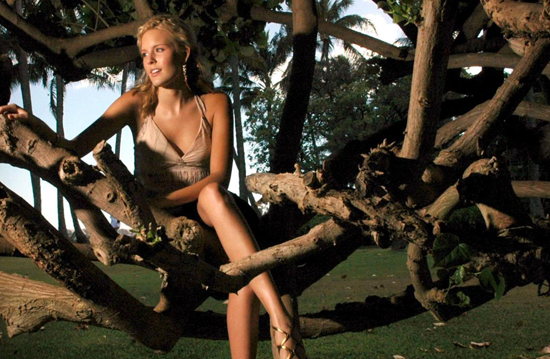 Maggie Grace, of Lost and Taken, is the latest addition to the ever-expanding cast of Breaking Dawn, aka the final two films in the Twilight series.
Grace will play Irina, "a member of the Denali coven, considered cousins to the Cullen clan as the only other "vegetarian" vampire group. When Irina blames the Cullens for the death of her lover, her actions set in motion a terrifying chain of events." ('Vegetarian' vampires being ones that don't feed on human blood as a matter of course.)
Both halves of Breaking Dawn are being directed by Bill Condon, who is shooting the two films in old-fashioned 2D, despite a great deal of supposition that the films would jump to 3D for these final chapters. Post-conversion could still be an option, however. [Deadline]
Twilight fans were crushed back in 2008 when Stephenie Meyer announced she had ceased work on the Midnight Sun companion novel after 12 chapters of her unfinished manuscript were leaked online. But based on a recent interview, there's now an entirely different reason why the author is holding off on finishing the book, which is meant to show the events of Twilight from Edward Cullen's point of view rather than Bella Swan's.
It turns out that unlike her fans anxiously awaiting the premiere of the film The Twilight Saga: Eclipse on June 30, Meyer is "burned out on vampires."
In an interview with twilightseriestheories, the author had this to say when asked how she was coming on the writing of Midnight Sun:
"I know that's what everyone cares about. I also know that the right answer would be for me to say 'Oh yah, it's done! And it'll be out next month!' But that's not true. It's also not true that I've got a ton of work done on it, and that's what I'm working on. What's true is that I'm really burned out on vampires. And, I don't want to write it badly. So I want to wait until I'm excited about the material again, and I'm excited about Edward, and that it's something that's motivating. You know, when a story is keeping me up at night, and I'm waking up at 4 am in the morning and thinking 'Yes! That is what should happen in this moment!' Then that is when I can write with happiness! So, right now it feels like homework … it really does. And when things feel like homework they go very, very slowly for me."
Added Meyer: "That should disappoint everyone!"
So—are you disappointed?
Here is an announcement that appeared on Stephenie Meyer's site a few days ago and it concerns a new published work of hers…
Surprise!
I have a new book coming out. It's called The Short Second Life of Bree Tanner: An Eclipse Novella
. Well, it's more of a novella than an actual book—my version of a short story.
Actually, this has been a surprise to me, too. The reason why it's a surprise was that I never intended to publish this story as a stand-alone book. I began this story a long time ago—before Twilight was even released. Back then I was just editing Eclipse, and in the thick of my vampire world. I was thinking a lot about the newborns, imagining their side of the story, and one thing led to another. I started writing from Bree's perspective about those final days, and what it was like to be a newborn. Read more
Heads up, Twi-hards — we might have a werewolf superhero on our hands!
Okay, maybe not a superhero who IS a werewolf — but Taylor Lautner, who plays the werewolf/giant ab muscle Jacob in New Moon, is apparently in talks to play Max Steele.
Who's that? According to the LA Times, Steele is "a 19-year-old extreme-sports athlete who is accidentally exposed to the unleashed power of nanotechological machines, which become part of him and (in the old show, at least) give him increased strength, near-invulnerability and the ability to change his appearance."
Additionally, the LA Times reports that Paramount has J.P. Lavin and Chad Damiani — who are also slated to work on Rob Liefeld properties Capeshooters and Youngblood — on board to write the Max Steele script.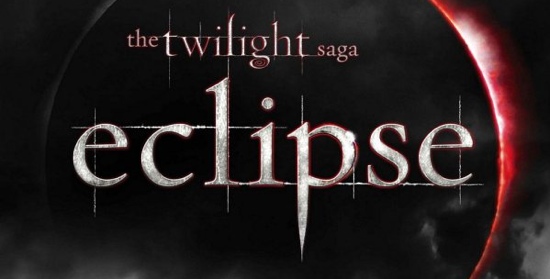 Summit Entertainment has announced that The Twilight Saga: Eclipse will be released to IMAX theatres next June. For the few /Film readers interested, you can read the press release after the jump.
SUMMIT ENTERTAINMENT TO DISTRIBUTE THE TWILIGHT SAGA: ECLIPSE TO IMAX® THEATRES BEGINNING JUNE 30, 2010
Los Angeles, CA – December 9, 2009 – IMAX Corporation (NASDAQ: IMAX; TSX: IMX) and Summit Entertainment announced today that The Twilight Saga: Eclipse, the third film in the studio's Twilight franchise, will be released to IMAX® theatres simultaneously with the film's launch on June 30, 2010. Directed by David Slade (30 DAYS OF NIGHT, HARD CANDY) and starring Kristen Stewart, Robert Pattinson and Taylor Lautner, The Twilight Saga: Eclipse will be digitally re-mastered into the unparalleled image and sound quality of The IMAX Experience® with proprietary IMAX DMR® (Digital Re-mastering) technology. The crystal-clear images coupled with IMAX's customized theatre geometry and powerful digital audio create a unique environment that will make audiences feel as if they are in the movie. The film franchise is based on the book series by Stephenie Meyer.
"Twilight moviegoers will have a whole new way to experience this next installment of the series, with the enhanced image and sound quality of The IMAX Experience putting them IN the movie," said Richie Fay, Summit Entertainment's President of Domestic Theatrical Distribution. "The IMAX release puts us on the event film calendar for 2010, and we're very excited to work with IMAX to bring a new kind of film to the IMAX theatre network."
"Our 2010 film slate continues to fill out with strong titles, and a film from this incredible franchise is a very welcome addition," said IMAX CEO Richard L. Gelfond. "This title fills a valuable spot in our 2010 summer release window, and will no doubt thrill IMAX audiences."
"We're very excited to work with our new partners at Summit Entertainment to transport the very loyal and enthusiastic Twilight fans into the world of the Volturi via The IMAX Experience," added Greg Foster, Chairman and President of IMAX Filmed Entertainment. "With our growing theatre network, we're poised to take advantage of the rapidly growing fan-base devoted to this dynamic, cutting edge series."
In The Twilight Saga: Eclipse, Bella once again finds herself surrounded by danger as Seattle is ravaged by a string of mysterious killings and a malicious vampire continues her quest for revenge. In the midst of it all, she is forced to choose between her love for Edward and her friendship with Jacob — knowing that her decision has the potential to ignite the ageless struggle between vampire and werewolf. With her graduation quickly approaching, Bella is confronted with the most important decision of her life.